Health coaching is a rapidly growing field in the wellness world. It is a rewarding profession that is becoming more well-known as interest in holistic health grows across the nation.
A health coach or wellness coach can make a big difference in a person's life. With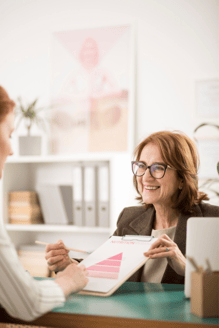 the right certification, license, and motivation, a health coach can help people navigate their choices in a complex and sometimes confusing medical system. They can empower people in a lifestyle shift towards optimal health and disease prevention. A health or wellness coach can help people take control of their health, often for the first time in their lives.
At the end of the day, health and wellness coaches are dedicated to being of service to people who want to get well and be well through taking control of their own health.
What does a health coach do?
A health coach can help people achieve their health-related goals related to lifestyle, food, and exercise. Health coaches provide their clients with strategies and tools to support them as they shift towards healthier patterns and behaviors. Clients of health coaches may have a certain goal such as quitting smoking, losing weight, navigating chronic illness, or improving gut health.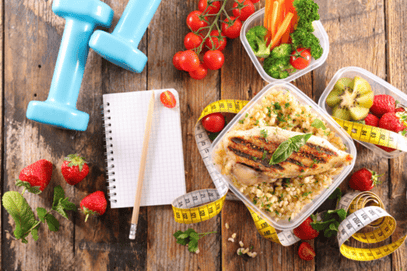 What does a wellness coach do?
A wellness coach tends to be less focused on results or goals, but rather on helping their clients create balance and lifestyle changes for their overall wellbeing. Clients of wellness coaches don't necessarily have a health issue that they need to address. In many cases, they are seeking to optimize their lives and prevent disease.
What are health and wellness coaches not allowed to do?
Even with a health coach certification, there are important laws and regulations that must be respected in order to avoid problems. Health and wellness coaches cannot prescribe diets, diagnose, or treat a client. They cannot say that they are a dietitian, which entails formal educational standards at an accredited university, completing an accredited supervised practice program, passing a national examination, and other requirements. Health and wellness coaches must stay informed of changing state laws and local regulations to avoid serious legal consequences.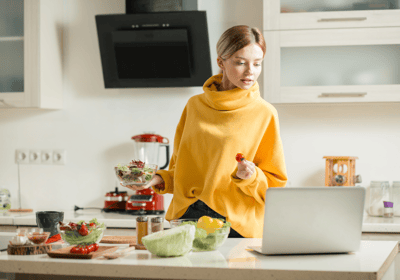 What does it take to become a health or wellness coach?
The first and most important characteristic of a health or wellness coach is that they want to help people thrive.
Becoming a dietitian, who is authorized to offer medical nutrition and nutritional counseling, requires formal university education in the field of nutrition and science of dietetics, board certification, and passing national examinations, among other requirements.
Becoming a health coach is a more accessible option that does not require the same educational preparation. You can also be a clinical healthcare professional and get a health coach certificate to be able to better serve people who are receiving health care.
Health coach jobs
Health coach jobs are on the rise as Americans are becoming increasingly aware of the need to address and prevent chronic disease and pursue lifestyles of health and sustainability. As more people become aware of the importance of diet and food on health, nutrition coach jobs are increasing in demand.
Virtual health coach jobs free both patients and providers from the barriers of physical distance and can make this type of service more accessible to people who are homebound, are often on the road, or who live in a rural area. However, even if you decide to offer your services online and to clients in another state, you still need a defendable legal basis to protect you from legal troubles, such as the one offered through the PWA. Joining the PWA License Program protects your services in all 50 states, no matter which area of holistic health you specialize in.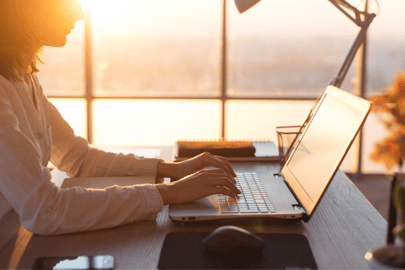 Health coaches may work one-on-one with clients as their own wellness business. They may also work in hospitals, clinics, nursing homes, and other health centers in an interdisciplinary team with doctors, nurses, social workers and dietitians. Some teach group classes, engage in health education, or create books, blogs, or podcasts to share information and ideas.
Some health coaches focus on a specific area or population such as breastfeeding or the elderly.
Community health coaches can work with churches, social and civic organizations to help people identify health issues and encourage healthier lifestyles.
A holistic nutritionist focuses on helping people develop better nutrition and eating habits to improve health. Holistic nutrition is a part of holistic health, which considers all aspects of a person's life including social, emotional, spiritual, mental, and environmental dimensions.
How to become a health or wellness coach
The first question you should ask yourself if you want to become a health or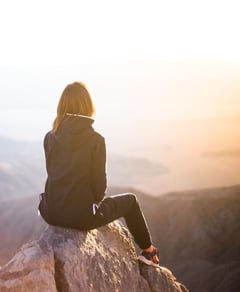 wellness coach is why. Take some time to delve into your motivation for considering this path. If your primary goal is to help other people live healthier, fuller lives, then you're off to a good start.
First, research programs and make sure that you select a well-regarded program to obtain your certification. There are many online institutions to choose from. Some community colleges and universities offer community or holistic health coaching courses. Important factors are price, location or online, timeframe, course topics, and testimonials. You'll want to select a program that includes rigorous coursework, the opportunity for mentorship, and has earned a good reputation. Make sure that your program gives you plenty of opportunities to ask questions and discuss issues with qualified educators. Credible programs require practice coaching sessions while enrolled so that you gain experience as you complete your course of study.
Seek out partnerships with health professionals in your community and ways to make a positive impact. Health coaches can be of assistance to people of all socio-economic backgrounds, including low-income communities that suffer from a disproportionate rate of chronic and preventable illnesses.
Before you start offering your health coaching services to clients, make sure that you are offering your services legally and not putting yourself at risk of losing your health coaching business and reputation. A license such as that of the PWA can help you protect yourself from legal and financial dangers and give you peace of mind as you start your health coaching career.
How to begin offering health coaching services in person and online
As so many services transition to digital, health coaching is very much a part of the trend. Many health and wellness coaches are offering their services through virtual sessions, both one-on-one, and for groups. It is well worth your time to learn how to use new and helpful technology to connect with your clients. You may offer coaching sessions with live video, provide ongoing support with messaging technology, or connect with individuals or groups via an online platform.
As a health coach or wellness coach, you can even offer your services exclusively online, which gives you the freedom to be location-independent, as long as you have a good internet connection. You can choose to work remotely for a company or you can grow your own client base and run your health coaching business on your own.
Whether you offer your services online, in-person, as your own business or working for a company, it's important to protect yourself from regulatory crackdowns. Even if you are offering your services online, you are still subject to government regulations.
For example, Donna Harris was threatened with 6 months of jail time and $1,000 in fines for offering diet coaching and weight loss tips on Facebook without a license.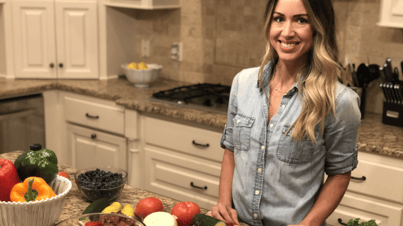 Also, holistic health coach Heather Del Castillo was fined by the State of Florida and forced to shut down her business for operating without a license. She offered individualized dietary advice through a 6-month online health coaching program and in-person sessions.
Giving advice seems like such a simple thing to do. Who hasn't offered friendly advice to friends, family members, and neighbors? Yet when it comes to health coaching, there are very strict rules and regulations about how and what you can advise and say to a client.
The Professional Wellness Alliance can help you learn how to protect yourself as a health or wellness coach, so you can offer your services with peace of mind.
To learn more about joining the PWA Community and protecting your health and wellness coaching services, visit www.pwai.us.