There are many paths and philosophies within the health and wellness coaching field. New approaches, hybrids, and modalities are continuously emerging and evolving.
One thing they all have in common is that they are collaborative, client-centered, and dedicated to helping people move towards greater health and well-being.
What should YOU expect from a health coach?
At the bare minimum, a health coach should:
hold a health coach certification from a well-regarded institution
have a license from a respected organization such as the Professional Wellness Alliance
know the scope and limit of their skills and legal boundaries
respect confidentiality and maintain professionalism
refer a client to another healthcare professional or specialist for anything outside of their scope of services
A health or wellness coach is NOT legally allowed to:
prescribe diets
diagnose a condition
treat specific conditions
An excellent health or wellness coach:
helps clients navigate the health system and know their options
opens the doors to possibilities
empowers clients to take control and responsibility for their own health
is an active listener
communicates clearly and without judgment
offers options and adjusts to client needs and feedback
has a "growth mindset" and is continuously studying and learning more about their craft
keeps themselves informed of evidence-based research and best practices
Different Types of Health Coaches
Although there is a great diversity among different types of health coaches, they can generally be categorized into three main groups:
Health coach
Holistic health coach
Wellness coach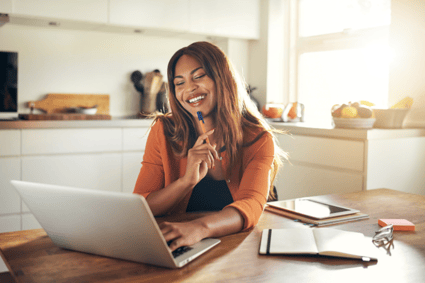 What is a health coach?
A health coach, sometimes called a "nutrition coach," enters into a partnership with a client to help them identify and reach health goals. The aim of their collaboration is to modify behavior to achieve sustainable lifestyle improvement and health. A health coach does this by helping the client make lasting changes, giving them tools to consciously choose new habits and patterns.
Health coaching is often goal-oriented, with a specific and even measurable goal such as weight loss, dealing with a chronic disease, quitting smoking, or improving gut health. This approach uses evidence-based interventions, motivational interviewing, and positive psychology to guide clients towards better health, including those who may have chronic health issues or be at risk of acquiring them.
Instead of telling a client what to do or offering answers, a health coach will often ask questions to help them self-reflect and come to their own conclusions. Based on this process, the coach helps the client chart a plan towards a healthier way of life.

A health coach empowers the client with information, tools, and strategies. They often include nutrition and exercise.
The role of a health coach is different than that of a personal trainer, dietitian, or registered nutritionist. A client may choose to use an interdisciplinary approach and surround themselves with accredited health professionals in addition to their health coach. A health coach may make a referral to another healthcare professional if they are not able to fulfill what the client needs within the scope of their services.
A great health coach:
helps their client craft a wellness vision statement
empowers clients to make goals and a plan to track and evaluate their journey
gently makes clients aware of their blind spots to prevent self-sabotage
teaches clients how to notice when old patterns are creeping back
uses empathetic listening, motivation, and positive psychology to support behavior change
gives clients tools to be able to track their own progress with measurable results
What is a holistic health coach?
The foundation of the holistic approach is the interconnection and unity of body, mind, and spirit. This approach seeks to identify and address the root causes of disease and ill health, rather than applying a "band-aid" solution or only addressing symptoms.
A holistic health coach looks at the whole person and their life, beyond just food and diet, to assist clients with interrelated issues. After listening to a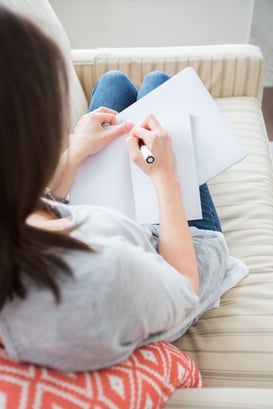 client's needs and challenges, they may offer strategies to relieve stress, ease anxiety, and even manage time and responsibilities in a more balanced way.
A holistic nutritionist helps clients with strategies and techniques to get to the root cause of their health issues. They aim to help the individual improve lifestyle and diet with a natural and evidence-based approach. With a whole person-approach, holistic health coaches take into consideration many facets of a person's life including diet, health history, emotional, and other factors.
Because the term "nutritionist" is less regulated than other types of health practitioners, the lines are blurred around the legality.
Holistic nutritionists can assist and accompany people as they face issues including:
weight loss
disease prevention
hormone issues
cravings
food allergies
skin issues
sleep problems
mood
low energy
There are multiple approaches and philosophies that a holistic health coach can choose to specialize in including:
functional nutrition
integrative nutrition
holistic nutrition
herbal medicine
What is a wellness coach?
A wellness coach is less goal-oriented than a health coach. They assist clients in moving towards balance and wellbeing in all aspects of their lives, including social, emotional, occupational, spiritual, and physical dimensions. Many wellness coaching clients are simply looking to optimize their health and prevent issues later in life, rather than working on a specific goal such as weight loss or sleep problems.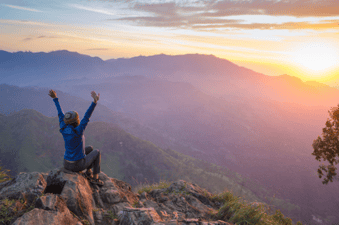 Working as a guide toward an overall healthier life, a wellness coach can address their client's:
nutrition patterns
relationships
physical fitness
spirituality
environment
culture
stress
exercise
time management
sleep habits
Thinking about becoming a health coach?
When looking at which type of health coaching path is right for you, there are several factors to take into account.
If you are interested in focusing on specific goals such as weight loss or navigating a chronic illness, then health coaching could be the path for you.
If you are most intrigued by the holistic mind, body, spirit approach, then a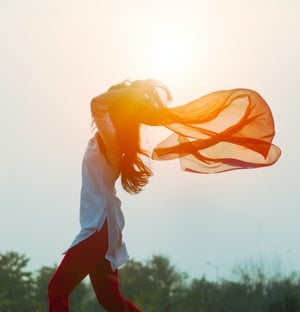 holistic health coach approach could be up your alley.
If you are more interested in strategies for overall well being, time management, and balance in life, then a wellness coaching approach could be right for you.
Regardless of which coaching path you decide to begin, it's important to first make sure everything is in order regarding certification and licensure. Do your research and get informed, as the lines are blurry regarding regulations depending on your state.
Certification
First, it's important to consider proper certification from a reputable institution. There are many certification programs for health, holistic health, and wellness coaching, both online and in person. The most reputable programs include rigorous coursework, mentorship with professionals, and the opportunity to do practice hours to gain experience.
Licensure
A license from a trusted organization such as the Professional Wellness Alliance shows that a health coach or wellness coach takes their profession and client concerns seriously. In order to obtain a PWA License, a holistic health provider must complete the licensure program to keep them up to date on government regulations and offer their services legally. If a health coach is a PWA member it means that they are part of a movement to support holistic health and help practitioners operate in a safe, legal environment.
Background
Many health coaches got onto the wellness path because of their own personal experiences overcoming health issues with lifestyle changes. Clients might select a wellness coach who can relate to aspects of their own life, such as the demands of being a parent or athlete. Potential clients might look for a health coach who has had success overcoming a similar health condition to their own.
Culture
Health coaches can be very effective when helping clients of a similar ethnicity and culture because their personal understanding helps them understand and approach behavior change in a more nuanced and personalized way.
Rapport
It is important to establish a professional, positive rapport between coach and client. Sometimes the best way to find this out is with a consultation or conversation to get to know each other and discover whether or not you are a good fit. A client can ask questions about the coach's approach, pricing, timeframe and expectations. The coach can also listen and assess whether they can offer what the client is looking for, or whether they should make a referral to another healthcare professional.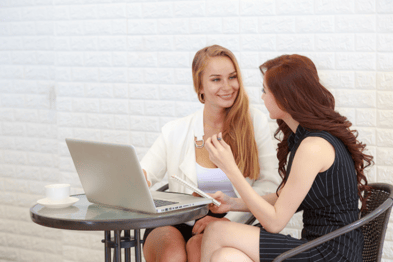 Protect your services & clients
Whichever path you choose, make sure to fulfill all of your legal, educational, and ethical responsibilities, including certification and licensure. As a health coach, you can be a part of the movement to support holistic health and help your clients move towards empowerment and well-being.
To learn more about joining the PWA Community and protecting your health and wellness coaching services, visit www.pwai.us.