In the field of holistic health, there is a lot of confusion around what it takes to provide services legally as a practitioner.
You may have wondered: Is my certification enough? Do I need to be licensed? And what exactly is a 'defendable legal basis'?
We provide the answers to common questions below on what it takes to provide holistic health services in a safe, legal environment.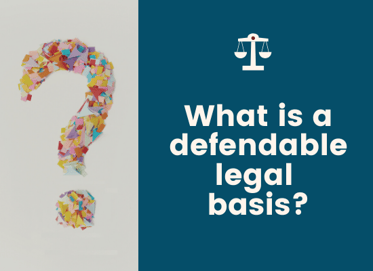 What is a 'defendable legal basis'?
First things first, we want to help define what a defendable legal basis is, and why it's SO important to holistic health practitioners. It's critical to start here since this is what lays the foundation for whether or not you're operating legally.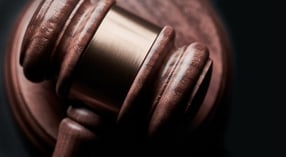 Essentially, a defendable legal basis helps protect your business from state regulatory board concerns. It provides you with a safe, legal environment to provide your holistic services, worry-free.
A solid legal basis (like the one offered by the PWA) is one of your best defenses and protection against a cease-and-desist order from the state that could easily shut down your business.
What are the consequences of providing holistic health services without a defendable legal basis?
Providing holistic health services without a defendable legal basis can put you at risk of losing your business, hefty fines and legal fees, and even jail time in some states.
Imagine this scenario: What would happen if the state came knocking at your door tomorrow, and served you a cease-and-desist order — or worse, an arrest warrant — just for providing holistic services?
Would you have a defendable legal basis to stand on?
If not, you and your business are at serious risk of being shut down, in addition to costly fines and legal fees. And in some states, maybe even the threat of jail time.
You could even lose your existing state license if you're providing holistic services outside of what your license covers.
In fact, in our 20+ years of experience of working with holistic practitioners,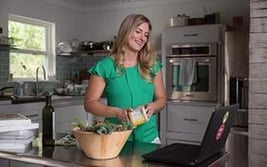 we have seen legal action taken against several practitioners by the state. Just look at the example of Heather Del Castillo (in Florida) or Donna Harris (in Mississippi), both of which were shut down by their states for dishing out holistic nutritional advice without a license.
Any holistic health practitioner operating without a solid legal defense is in danger of legal and financial consequences. On average, start-up legal fees can range between $5,000 - $15,000, which is the initial retainer for a lawyer to accept a case. Total legal defense fees can be upwards of $20,000 to $200,000, which is the cost for a lawyer to defend a case in court.
And that doesn't even include the fines or potential jail time that might be placed on you from the state.
How do I know if my services are at-risk?
You may be wondering whether or not you have a defendable legal basis for your holistic health business.
Take our simple "Is My Holistic Business Legal?" quiz to find out instantly if you're operating your business legally. Also, you can watch the License Education Webinar to learn more about licensure and if it's right for your business.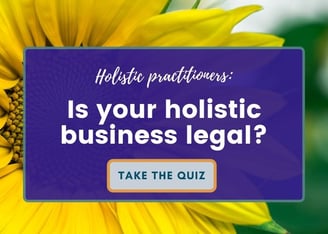 I am a certified holistic health practitioner. Are my services protected?
A certification shows that a person or entity has met the educational or training requirements and the predetermined qualifications and standards to competently perform their profession.
However, certifications, education and training do not provide any defendable legal basis for you to sell your holistic services.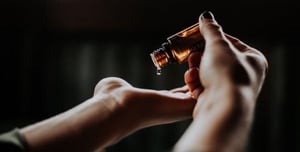 For instance, if you provide essential oils therapy or reiki services, you may have gone through a training or certification course to do so. But what you probably don't realize is that this certification doesn't legally qualify you to offer your services, at least in the state's eyes.
What this means is that in U.S. states across the country, there are millions of "certified" holistic health practitioners who may think they're safe, but are actually at risk of legal action from state regulatory boards.
Many don't know or realize that they are operating in a way that puts them at risk of losing their businesses — or worse — fines and potential jail time.
I am state-licensed in a specific field. Can I safely offer additional holistic health services?
In most cases, the answer is no. You can only offer services within the scope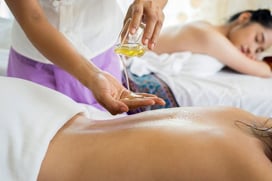 of your state license. If you offer holistic services outside of the scope of your state-licensed field, you are putting your entire business at risk of legal consequences.
Some holistic practitioners do have a state license for a field that is regulated (such as massage therapy), but it doesn't cover the scope of their additional holistic services (such as cupping or essential oils), leaving them vulnerable to legal action by state regulatory boards.
How do changes to state laws and regulations apply to my services?
Many holistic health providers have been operating "under the radar" for decades and haven't kept up on the recent changes to state law and increasing enforcement across the country.
It can be hard to stay up to date on legislation and to interpret what it means for specific holistic health services.
But one thing is clear: The trend towards investigation and lawsuits is increasing.
The PWA License Program gives you the peace of mind that you are continuously educated on how to operate in the most safe and legal environment. You can count on the proven support of experts with two decades of protecting holistic health providers.
How can I operate with a defendable legal basis?
The PWA supports holistic practitioners and helps provide you with a defendable legal basis to offer your services, across every state — no matter which holistic modalities you specialize in.
By following our License Program, you can operate with peace-of-mind that you're continuing to make a positive difference in people's lives in a safe, legal environment.
You can join the community of holistic practitioners who have fought and won against the state thanks to a defendable legal position provided by the PWA.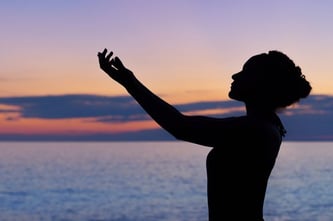 ---
The Bottom Line
Many holistic practitioners are unaware that the services they're providing to help improve the health of their clients can actually get them into some serious legal trouble.
Learn how becoming a licensed PWA practitioner can help you continue to make a difference in your clients' lives — naturally.