You've chosen to follow your path in holistic health in order to help others achieve and maintain physical, emotional and mental health. You offer much-needed alternatives to a mainstream system of Western Medicine that relies heavily on pharmaceutical medications and procedures that treat the symptoms, but often ignore root causes of disease.
By promoting integral health through preventative care and lifestyle changes, you are part of a greater movement that empowers individuals to take their health into their own hands and embark on a journey towards wellness.
You've taken a bold step off the beaten path. Learn how to follow the call to help others and reduce the risk of legal consequences at the same time.
The hidden risk of being a holistic health practitioner

Millions of certified holistic health practitioners across the United States are currently operating without a solid legal basis to do so. Few realize the risk of serious legal and professional consequences before it's too late.
Most don't even know they are doing anything that could put themselves or their business in jeopardy. Other practitioners have been operating for decades and haven't kept up on how new legislation and crackdowns can affect them.
You're trained and certified, but do you have a defendable basis for your services?
Do you think that your certification and training provide a solid legal basis for you to offer your services? Unfortunately, they don't.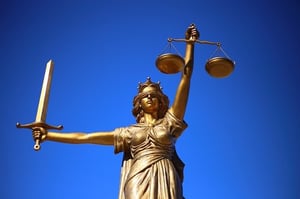 In the United States a shocking number of certified holistic health practitioners do not have a solid legal basis for their services and are fair game for any of the many state regulatory boards that may decide a provider is practicing activities regulated by that board.
You've gone through rigorous training, studied, learned and apprenticed in your holistic health field. You have worked hard to create a business helping your clients achieve better health, naturally. But practitioners are missing critical requirements and protection in order to operate legally.
And that could — and often does — lead to a world of legal and financial trouble.
Risks of providing holistic health services without a defendable legal basis
Most professions require a license to provide certain services and activities, regardless of certifications and training completed. This "regulation" of most services and activities encompasses most holistic activities.
Not having a reasonable defense for your services could put you in the crosshairs of legal and financial consequences, including: getting a cease-and-desist order from the state, paying fines, losing your business, and destroying your professional credibility.
Operating without a solid legal basis and understanding of recent changes in legislation puts you at risk of losing it all.
Do holistic providers affect the advancement of holistic health?
When any holistic health practitioner is sanctioned and effectively shut down, it delegitimizes an already marginalized field. By providing health services without legal justification, you're not just putting yourself at risk, but you could make it even harder for people to gain access to quality holistic health services and education.
Know your terms: certification vs licensure
The first step in empowering and protecting yourself as a holistic health practitioner is to have a solid legal basis and defense for the services you provide.
Certification: A voluntary process determining that a person or entity has met the predetermined qualifications and standards and fulfilled the educational and testing requirements to competently perform their profession.
What it means for holistic health practitioners
While certifications attest to an individual's training in a given holistic health specialty, you should avoid thinking of certifications, training or education as providing any legal basis for selling your services. Health regulatory boards do not consider certifications, abilities, education or training. Their only concern regarding holistic health practitioners is whether or not they are providing a service that the board regulates.
Licensure: A license enables a defense for doing something that may otherwise be prohibited under the threat or possibility of legal action. License can be issued for many purposes, from software licenses to drivers' licenses and medical licenses, among others. It provides not only an element of defense for the holder, but credibility because it is evidence that an individual has met the required qualifications in order to obtain the license and is accountable to those standards under the license to serve the public.
What it means for holistic health practitioners
When it comes to any health-related activity, state regulatory boards routinely declare or define holistic services as "regulated" activities. This freedom of the board to "decide" is the largest risk of practicing any health-related activity, which includes all holistic health modalities. Holistic health practitioners operating without a clear and reasonable defense for their services put themselves and their businesses at risk of legal troubles.
---
Here is an overview of certification and licensing issues as they apply to a few of the many fields within the holistic health community:


Yoga
In order to become a certified Yoga teacher, you must first complete a training course and become a Registered Yoga Teacher with a Registered Yoga School at the 200 or 500 hour level through an organization such as the Yoga Alliance. Through this training, aspiring teachers study postures, meditation, breathing techniques, human anatomy and physiology. Yoga teachers are expected to be well versed in yogic philosophy, lifestyle, and history. Some even specialize in an area such as prenatal yoga or children's yoga.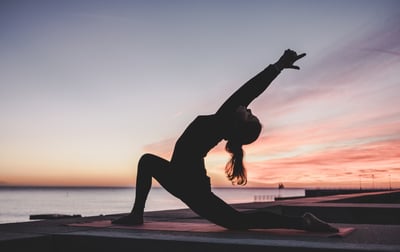 In addition to honing teaching methods and practicing leading in front of a class, they should be familiar with basic sanskrit terms, pranayama, asanas and mudras.
Yet, even with this extensive knowledge and study, certification is not enough to protect yoga teachers from the enforcement of state regulatory boards if they are suspected of treading on regulated activities. For example, touching a student (to help with an alignment, for example) could result in a charge by the state massage board.
Reiki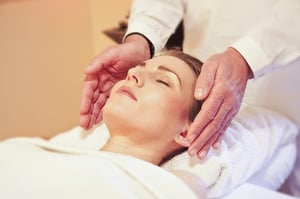 Most Reiki Masters have completed extensive training and moved up through the levels in the Japanese energy healing modality, whether online or in-person. There are specific state laws that govern the practice of Reiki, because it involves laying of hands for therapeutic purposes. Depending on the state, both business and massage laws may apply to Reiki providers.
If you are offering Reiki services, there may even be municipal or city codes that apply to you, depending on your state. Having a reasonable legal basis and defense for the services you provide is the primary failure for Reiki and all other holistic providers and the primary focus of the PWA License.
Essential Oils
Essential oils can be used as an alternative to toxic industrial chemicals for personal care as well as household cleaning. An Essential Oil Coach or Aromatherapist can help educate people about how aromatherapy and essential oils can promote well-being.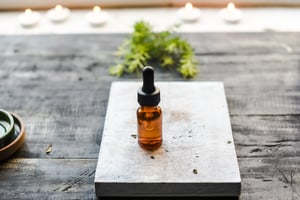 A certified Aromatherapist is expected to have an understanding of human anatomy, physiology, botany, chemistry and the precautions that should be taken regarding application, sensitivities, allergies, side effects and drug interactions. Practitioners in this modality should be familiar with delivery methods (inhalation, dispersers, topical, etc.), as well as oil blends and carrier oils and how to use them. This extensive knowledge and certification on therapeutic-grade oils distilled from medicinal plants can support mental, physical and emotional health, but provides no legal defense for services.
Nutrition
Many states have strict regulations regarding the dispensing of nutritional advice, making licensure especially important, in addition to certification. Holistic health coaches are expected to have an in-depth knowledge of food, nutrition, ingredients, recipes, and portions. They should have a knowledge of how to help clients with weight loss, muscle growth and healthy nutritional lifestyles. Attacks on well-intended health coaches are becoming more prevalent.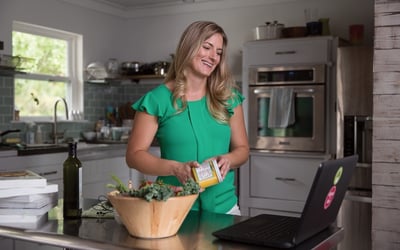 Learn what happened to Holistic Health Coach Heather here >>
There have been several recent state legal cases involving those dispensing nutritional advice, in which the courts upheld the licensing requirement. Having a reasonable legal defense for services could mean the difference in being in or out of business for health coaches.
What if I am licensed in another field and want to integrate holistic modalities into my existing practice?
Perhaps you are licensed in another field and wish to integrate holistic or complementary health services into your practice. An example would be a physical therapist who wants to integrate essential oils into their services.
While holding a state license may impart some level of defense for providing holistic services, state license scope of practice does not permit the wide range of holistic services demanded by the public.
This is where having a sound legal basis for services becomes critically important for state-licensed providers that wish to expand holistic offerings. To protect yourself from state regulatory board concern, it is vital that you have a solid legal defense for those services (like the one provided by the PWA).
---
The bottom line
If you receive money in exchange for health services, you better have a state license that permits all activities, or a sound legal basis and defense for your services to prepare you for when the state boards come calling. Otherwise, you are at risk of fines, damaging your livelihood, losing clients and incurring massive legal expenses.
The PWA License Program strives to give holistic providers just that — a reasonable and defendable basis for services and peace of mind. PWA License also requires accountability to standards and ethics, which are an important aspect of defense, and increases credibility through training and verification.
Click here to learn more about protecting your holistic business through licensure.